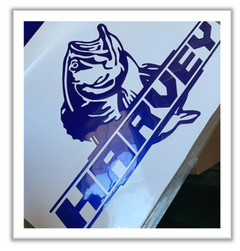 Vinyl Stickers

Send us your logo and we can print it on vinyl to a custom size and color you choose! Use the form below to start your quote!

** Please check your Junk or Spam folder for our email's! Some accounts reconize us as spam! **

Already have a quote?

If you already filled out the form and have recieved your quote and would like to pay now feel free to do so! Please make sure you give us your information so we can properly reconize who you are!
Need us to design your sticker?

We can help you deisgn the sticker you need. From just plain text to a logo! Fill out the form below and we email you back with a sample sticker! If you choose to use it we will print it! (+$10.00)
Please give us a detailed description of your sticker that your requesting!